Senger Naturwelt
All of Senger toys are handmade in Germany from organic cotton, sheep's wool and linen, and their design is centred around high environmental standards making them eco-friendly and safe for babies.
 "cuddly friends in good times and bad, for children and adults alike".
We hope you can also find a "Senger friend" for life and wish you a lot of fun with the faithful companions.

Non-toxic toys for peace of mind
The velvety fur for the animals is hand-woven from pure organic cotton. "It was difficult to find the company," recalls Volker Senger (the founder), "there are practically no more hand weaving mills that make their own plush in Germany."
Quality from Germany
Cuddly animals - More than just cute and snuggly
Cuddly toy and warming pillow in one: all Senger Naturwelt Cuddly animals include a removable cotton cushion filled with organic spelt chaff, grape seeds or cherry stones, they can be both warm and cooling as needed. These properties transform cuddling a toy into a whole new experience. The cuddly geese in particular prove that many adults also love having a faithful travel companion, be it as a travel pillow, breastfeeding pillow or decoration on the sofa.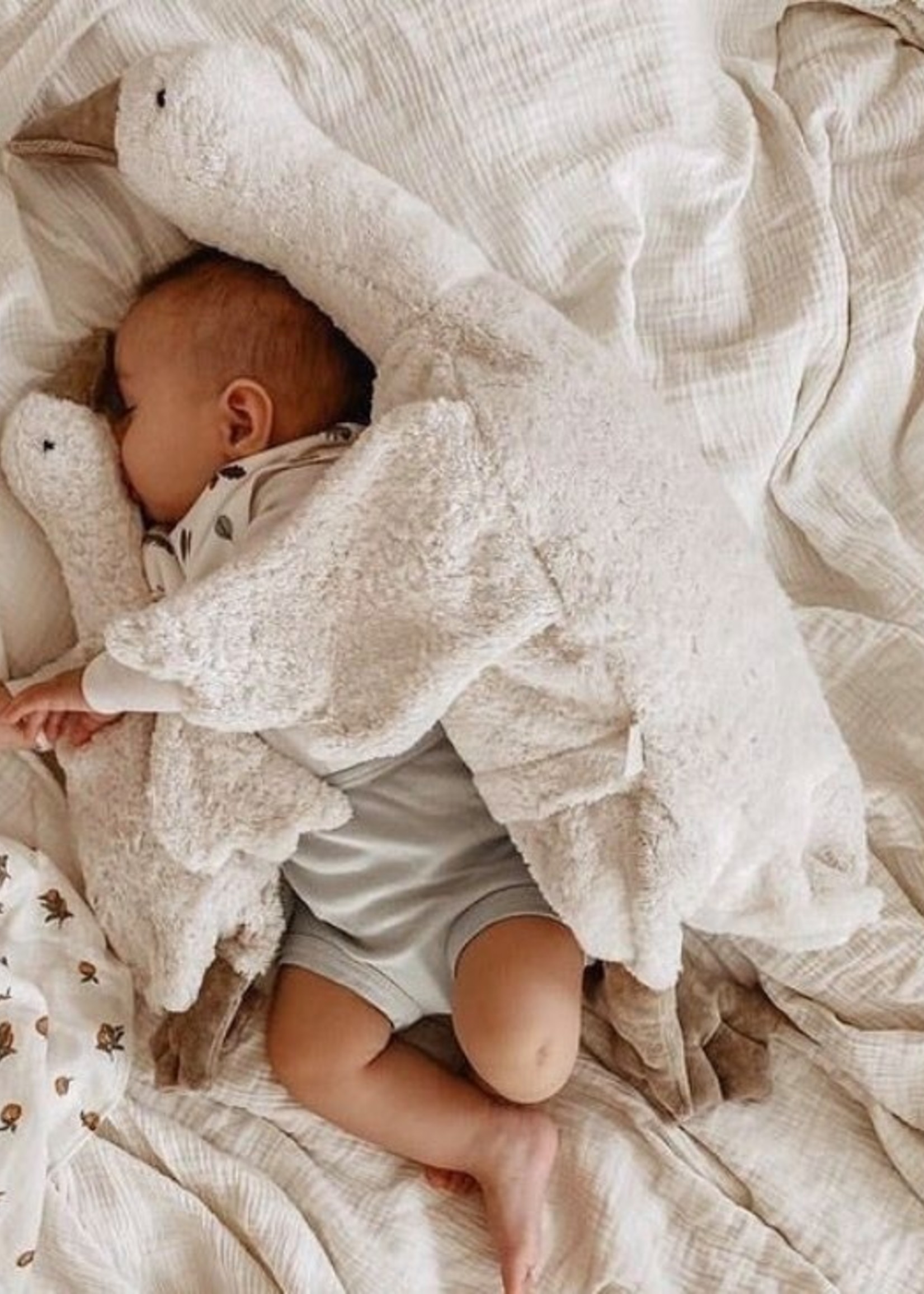 Floppy animals - long arms and legs are inviting both for cuddles and playtime
What's more, all of our floppy animals are made of environmentally friendly cotton plush and new sheep's wool, which is why there's no need to worry if your child puts their cuddly friend in their mouth. The handy 30 cm floppy animals are more suitable for small children.
Animal baby - small toys with a big impact
Our cuddly animal babies have been created with the tiniest of toys in mind. With an easy-grab size of approx. 20 cm, nothing stands in the way of your child curling up with one, even in their first few months. Just like their larger friends, the Floppy animals, the baby versions are made from cotton plush or velvet and filled with pure new sheep's wool from the Eifel.